About Us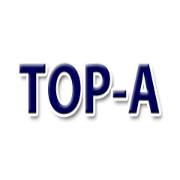 Our Company
TOP-A PLASTIC SDN BHD was formed under the Joint venture partnership between TOPTHERMO MFG (M) SDN BHD and POWERPRICE SDN BHD.

TOP-A PLASTIC SDN BHD specializes in plastic inJection moulding, silk screen and spray painting , namely plastic parts in cater for the demands of the local industries as well as overseas market requirements.

Our Factory 2 & Factory 3 are specialize in spraying various kinds of die castings parts. pad printing, silk screen and injection moulding parts.